Delivery-truck miles saved per year:
Founded by an oil company with 4 generations of fuel delivery experience, Ecogreen delivers immediate savings by giving users powerful data about tanks and their fluid levels. The rugged design and easy to use web portal allow users to manage orders and deliveries based on true needs, not guesswork.
Take control and boost profits by making larger deliveries and avoiding costly run-outs with updated data every 2 hours including current level in gallons, inches and percent; days to empty; and GPS locations.
MyEcogreenMonitor
Easy to Use Web Portal
Login to MyEcogreenMonitor from anywhere: Any computer, smartphone, or device. View individual tanks or all tanks at once. Sort, filter and search. Satellite map shows tanks color coded by current tank level. Set up unlimited text and email alerts. View predictive tools. Generate reports for in depth analysis. Create multiple logins with access to assigned tanks.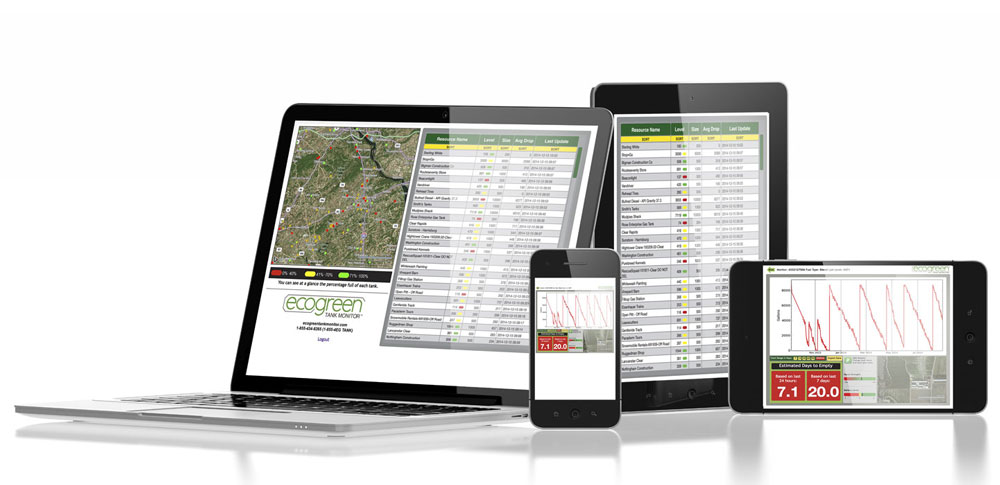 Multiple Applications
Multiple applications across multiple industries. Ecogreen has a solution for almost any liquid in any tank. This includes diesel, gasoline, lubricants, oil, water, agriculture fertilizers, pesticides, fracking fluids, propane, ammonia, Jet-A fuel, Avgas, waste oil, waste water, chlorine bleach, solvents, kerosene, industrial chemicals, Diesel Exhaust Fluid (DEF)
For details on the sensor options Ecogreen utilizes to handle so many applications see Aboveground Tanks or Underground Tanks.
Lease Option for Instant ROI
Achieve a positive return on investment the very first month with our lease option which requires no upfront investment and makes it easy to order additional Ecogreen Monitors as needed. Both the purchase and lease options include everything you need with no separate fees for data minutes, alerts or other added fees.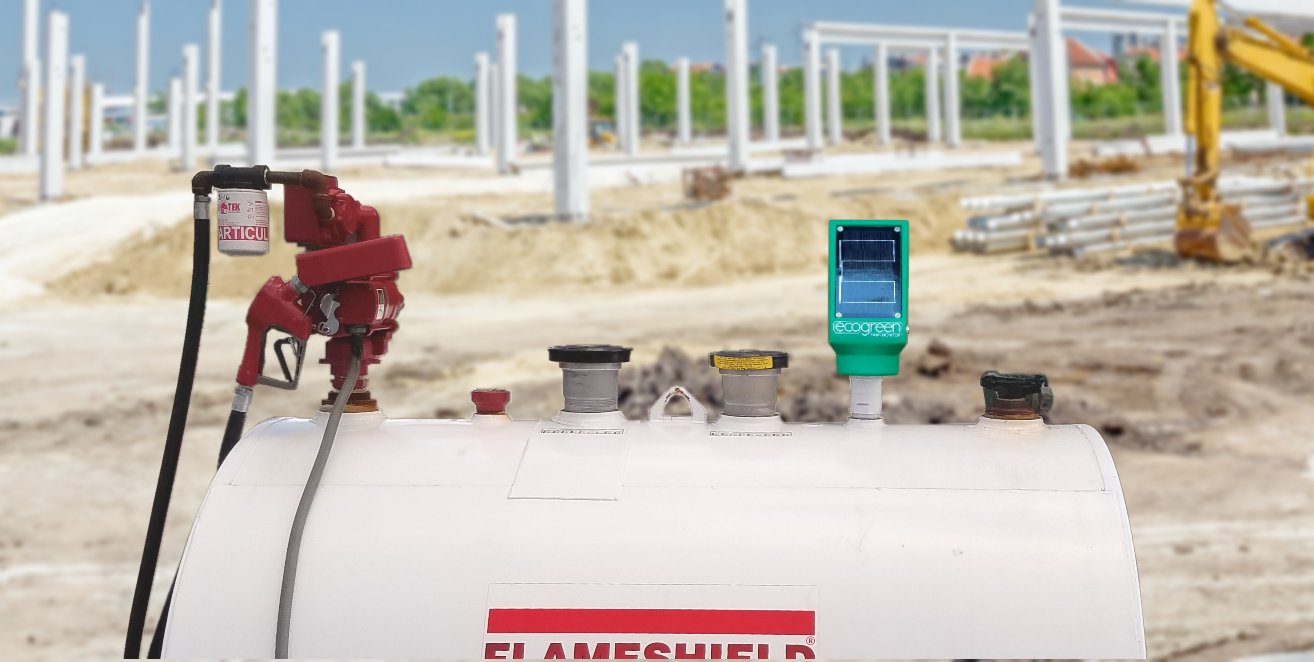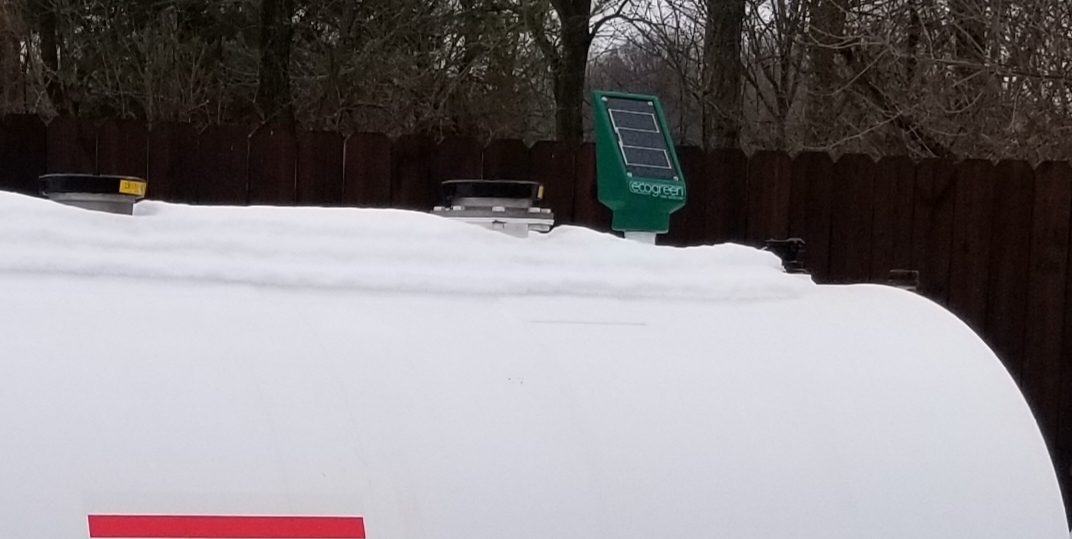 Simple Installation
In most cases, installation is simple and quick. Lower the sensor end of the Ecogreen Tank Monitor in to the tank, screw the base in to a 2-inch port on top of the tank, face the built-in solar panel south and turn it on. We provide detailed instructions and free phone support.