Ecogreen Tank Monitor in Agriculture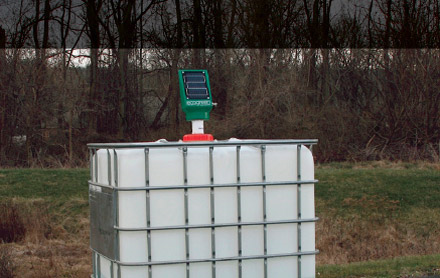 A cost effective solution for monitoring inventories of water, fertilizer, propane, diesel, acids, additives and pesticides. Keep your fuel tanks, bulk tanks, poly tanks, water tanks and cone-bottom tanks filled and ready to deliver prompt performance in any season.
Benefits of an Ecogreen Tank Monitor Agriculture
Safety first: End the unsafe practice of climbing tanks to insert a measuring stick. Falls and exposure to petroleum or acid fumes can be avoided when you have an Ecogreen Tank Monitor on each tank.
Avoid running out: If inventory and usage varies by season and weather, don't depend on guessing and estimates to know when a delivery is needed. Running out is too costly.
Improve Efficiency: Whether it's checking tank levels or filling tanks, reducing unnecessary trips to geographically remote tanks is a huge boost in efficiency.
If you want to experience firsthand how an Ecogreen Tank Monitor can improve your agricultural operations, sign up for our free trial.