Ecogreen Tank Monitor in Construction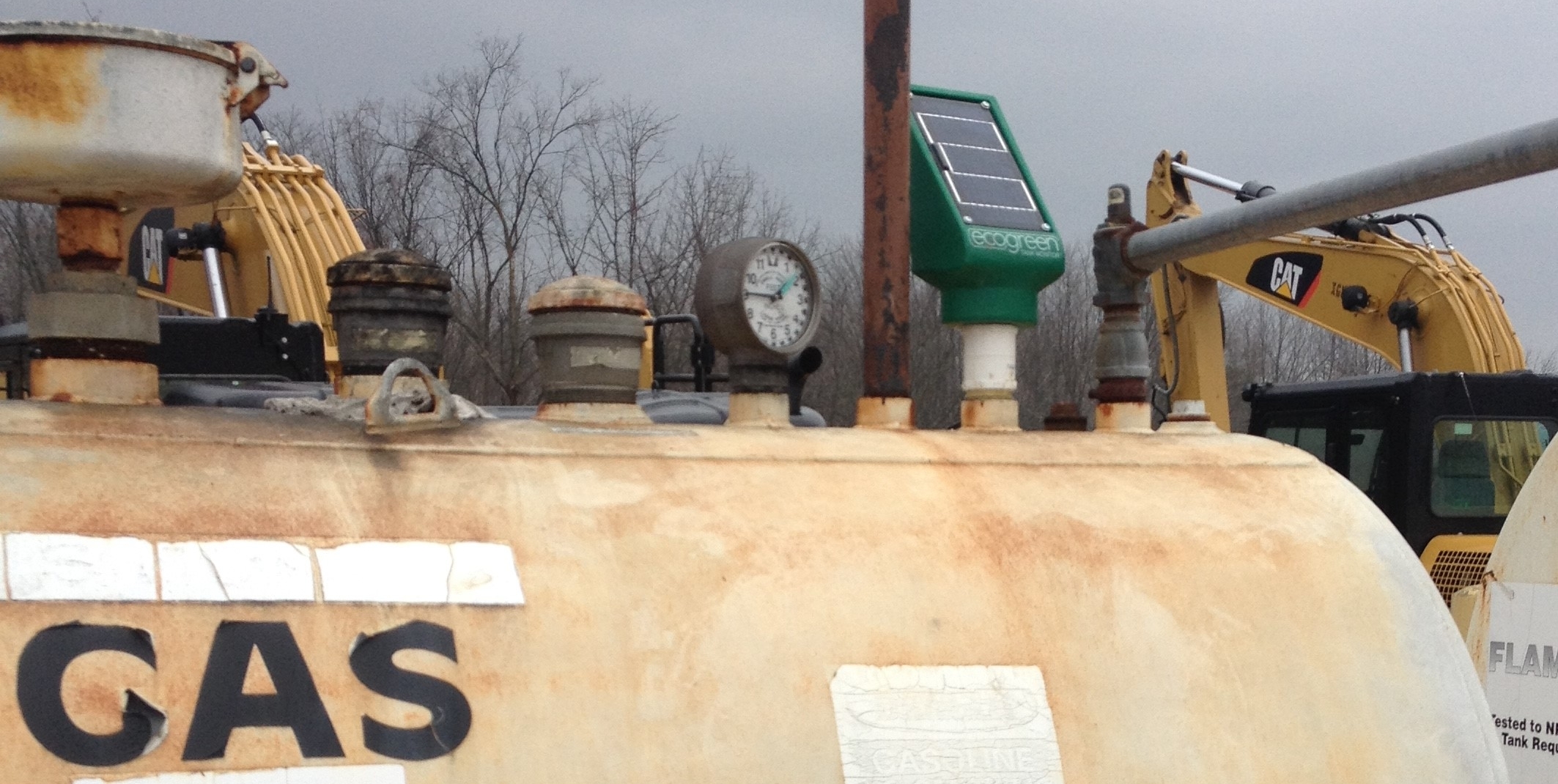 Commercial building construction, state and federal projects, bridge and infrastructure; Oil & Gas projects; well pads, fracking sites. All of these have fuel or water tanks that need an Ecogreen Tank Monitor
Benefits of Ecogreen on the Job Site
Higher profits: Less time wasted checking tank levels means more time to concentrate on your core business.
Stay fueled: Never run out again! Running out of fuel can idle your heavy equipment and the manpower need to operate it.
No more lost tanks: GPS is standard on the Ecogreen Tank Monitor. When job site locations change, you'll always know where the tanks are.
Take control of you diesel: Avoid unnecessary deliveries such as ones the occur right before your job is done. Make sure your diesel inventory matches your job length.
Rely on Ecogreen's sturdy construction: The rugged  hardware is built to withstand most harsh work conditions such as  heavy equipment or blasting vibration, airborne dust and tank movement.